What to expect from your 'Walk-in Clinic Near Me' consultation
At Walk-in Clinic Near Me, we understand that having a consultation for acute or chronic health conditions are important. Our clinics are designed to offer your professional services, tailored advice and support, all at a time that suits you. If you are seeking a consultation with us in the future, here's what you can expect from our expert team.
Do I need an appointment to visit my walk-in clinic?
Walk-in clinics are designed to offer patients flexibility, that is why pre-made appointments are not necessary when visiting one of our local walk-in clinics. Trying to get an appointment at your General Practice can be difficult. Most appointments can only be made over the phone for that day or for the following day. Once the appointments have been booked up, that's it – you have to come back the next day and hope you can secure one. Some GP surgeries allow for online appointments, but these can be even more limited and are usually only available at specific times of the day, which can be an inconvenience to you and your schedule.
What is the best time to visit my walk-in clinic?
You can visit your walk-in clinic at any time that suits you; optimal times are commonly found in the early morning and lunchtime if you are looking for the least busy time. Patients are seen on a first-come, first-served basis unless there is an emergency or prior booking.
What services are offered at a walk-in clinic consultation?
At Walk-in Clinic Near Me, we offer a range of services relating to common ailments and illnesses as part of our walk-in clinic consultation, including:
● Urgent care and minor ailment treatment services
● Chronic pain management and support
● Lifestyle maintenance and support
● Women's health services
● Men's health services
● Travel vaccinations and advice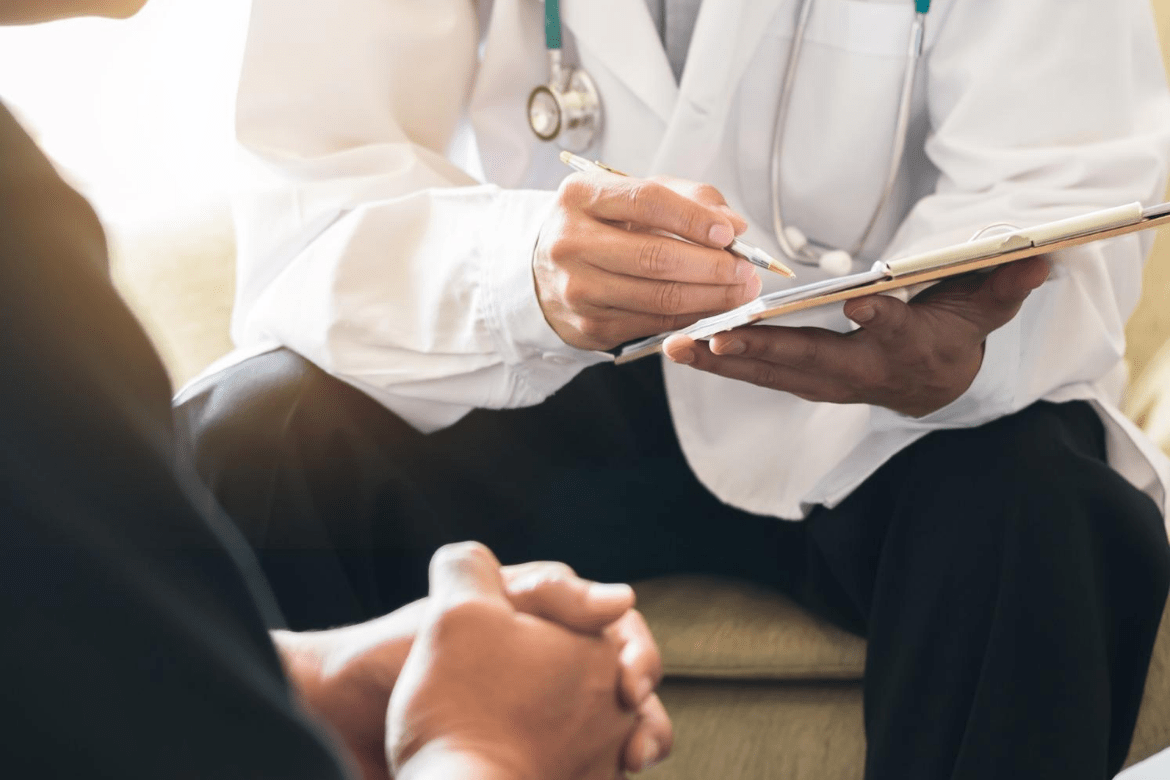 What is included in my walk-in clinic consultation?
When you visit one of our clinics, the amount of advice and treatment you receive depends on your situation and condition(s). During your walk-in clinic consultation, our clinician will ask you a number of questions referring to your condition or urgent care needs, to build up a detailed assessment of your medical history. Our clinician will then tailor their treatment and guidance to your needs; this can include:
● Further physical examination
● Prescribed medication
● Self-management advice and tips
● Exercise plans and vitamin supplements
● Physical and behavioural therapy
If you have a chronic condition that requires repeat pain management, future consultations might be needed to support you in your improvement and to review your progress with medication and therapy. All of our services, guidance and support are tailored to each patient. This means you will be receiving the best course of treatment and advice for you. If you are looking to visit one of our clinics, you can contact us via our online contact form, or use our location page to find your nearest walk-in clinic, with advanced booking and appointment-free walk-ins available.
Book in with one of our professional members of staff and get the support and treatment you need, without the hassle.